Canyon
Every Club member has a distinct personality and interacts with others in various ways. For some, it takes a bit of encouragement to participate fully in the Club, and the staff is always ready to assist. With the help of the staff at the Lunda Center, Canyon was able to develop his set of skills and bring his ideas too, which helped him to become an active member of the Club.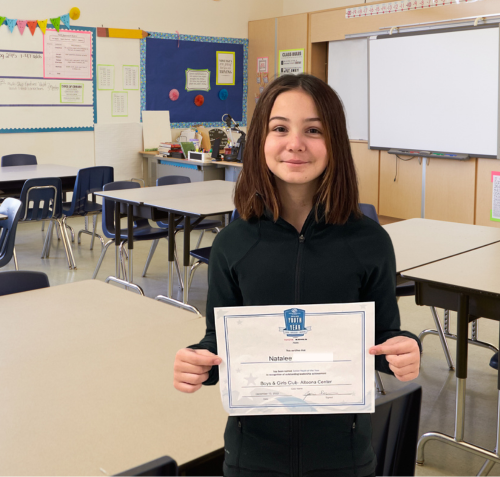 Natalie
Natalie's journey at the Club shows how the Club allowed her to develop self-confidence and become an active and enthusiastic member.
Georgia
The Boys & Girls Club is dedicated to not only providing fun and engaging activities for its members but also to helping them develop important life skills. Georgia's story is a great example of how the Club helps kids learn to regulate their emotions and build positive relationships.